Welcome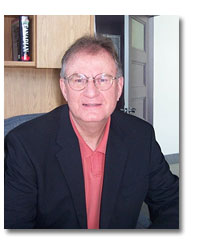 Hello, I'm Paul Baldwin, Mayor of Aylmer.
I am pleased to welcome you to our Town's site. I hope and expect that you will find it informative and useful and that after this virtual tour, you will come and experience the reality, itself.
Almost 175 years in the making, Aylmer is one of the more beautiful and historic small towns in Ontario. Both proud and ambitious, we are anxious to have you visit us and experience the joy and relaxation of small town living.
with Best Wishes,
Paul Baldwin
Town of Aylmer Municipal Council
46 Talbot Street West
Aylmer, Ontario N5H 1J7
General Phone: (519) 773-3164
Fax: (519) 773-1446
Mayor
Paul Baldwin
108 Sydenham Street West
Aylmer, Ontario N5H 1M7
Work: 773-3164
Home: 773-5525
Email: [email protected]
Deputy Mayor
Ron Baldwin
11 McGregor Avenue
Aylmer, Ontario N5H 2Y2
Home: 773-8577
Councillor
Judi Wright
27 South Street East
Aylmer, Ontario N5H 1P5
Home: 773-9728
Email: [email protected]
Councillor
Gerry Richer
14 Anne Street East
Aylmer, Ontario N5H 3A4
Home: 765-1023
Email: [email protected]
Councillor
Doug Avram
31 Pine Street West
Aylmer, Ontario N5H 1N9
Home: 765-1193
Email: [email protected]
Councillor
Rick Murray
7 McGregor Avenue
Aylmer, Ontario N5H 2Y2
Home: 773-8014
Email: [email protected]
Councillor
Spencer Dickson
101 St. Andrew Street
Aylmer, Ontario N5H 2N2
Home: 773-3898